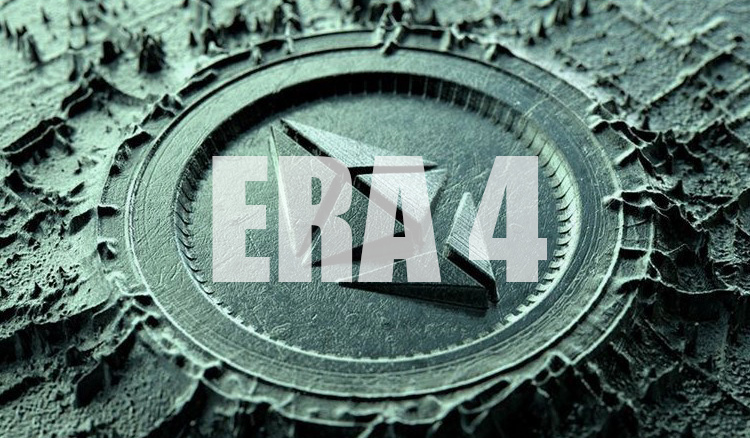 On April 26, 2022, the 15.000.000th block of the Ethereum Classic (ETC) was crossed, after that the network entered Era 4. What does it mean and how will it affect the value of the ETC?
5M20 policy: operation
As you know, the Ethereum Classic monetary policy, also known as 5M20, is based on the principles of a fixed total supply and an emission schedule.
Currently, 67% of coins of the total supply, which amount to 210,700,000 ETC, are in circulation. Every 5,000,000 blocks, a block reward reduction of 20% is provided by the emission schedule.
A similar principle forms the basis of the Bitcoin network operation, with the difference that the next era of Bitcoin implies a halving of the block reward. Therefore, unlike Bitcoin's "halving", the new era of Ethereum Classic is denoted by the term "fifthening". Comparable to Era 3 where mining reward was 3.2 ETC per block, Era 4 has decreased it to 2.56 ETC.
However, unlike halving, which happens once every 4 years, fifthening occurs much more often. Thus, the next era of Ethereum Classic is expected in May 2024. The developers claim that Ethereum Classic will catch up to Bitcoin level inflation by 2032. 
The 5 currently known ETC eras are described in the table below:
ETA Date
Date
5M20 era
Block
Block reward
Total era emission

–

30 July 2015

Era

1

1

ETC 5

ETC 25,000,000

December 2017

11 December 2017

Era 2

5,000,001

ETC 4

ETC 20,000,000

March 2020

17 March 2020

Era 3

10,000,001

ETC 3.2

ETC 16,000,000

April 2022

26 April 2022

Era 4

15,000,001

ETC 2.56

ETC 12,800,000

May 2024

–

Era 5

20,000,001

ETC 2.048

ETC 10,240,000
Undoubtedly, this list is not comprehensive and the network will continue to operate long after the end of Era 5. The 5M20 timeline is designed to last until the 2060s. Moreover, according to ETC developers' plans, about 99% of all coins will be mined by 2065.
Results of the ETC fifthening: long-term and short-term perspective
The long-term goal of the 5M20 monetary policy is obvious: over time, the available liquidity of ETC will decrease (just like Bitcoin). Thus, the Ethereum Classic is a deflationary (rather than inflationary) asset that is programmable sound money, value of which should rise gradually.
As for the short-term results of entering Era 4, all we see now is a significant decrease of miners' earnings. The reason is that in April 2022, the Ethereum Classic price dropped from $47 to $27, and still continues to go down. Even an event such as fifthening will not reverse this process. Thus, ETC is starting to lose ground to competing coins in terms of mining profitability.
Certainly, Ethereum Classic price is affected not only by events within the network, but also by the overall situation in the cryptocurrency market – and it is far from being rosy due to the global instability. However, many continue to believe in the prosperity of ETC and predict this coin the "moonshot" in the near future.
Well, we'll have to wait and see.