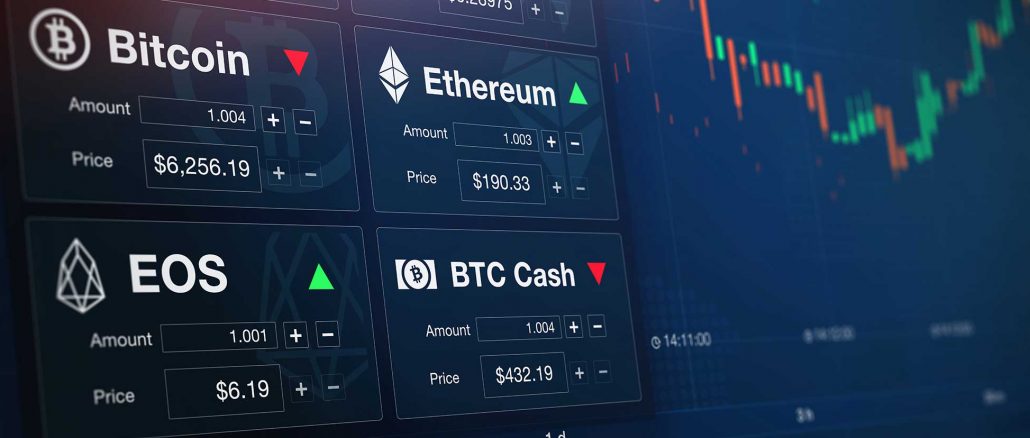 When the question of buying or exchanging cryptocurrency arises, the user sees a lot of options. The undoubted leaders among them are the tools with the common name Exchanges. To a beginner it may seem that all of them are similar, because from the point of view of an unsophisticated user they provide similar services.
In fact, Cryptocurrency Exchanges are divided into several varieties with fundamental differences in purpose, legal status, set of functions and terms of service. But sometimes even experienced crypto users find it difficult to name the differences between them. Such ignorance can come at a price, from exchanging coins on unfavorable terms to losing money altogether.
So, if you want to save and make the most of your crypto assets, spare a couple of minutes to read this article.
After reading it, there will be much less "white spots" in the topic of cryptocurrency exchange for you.
Contents
Defining Terms
It is necessary to understand that there are three main types of Crypto Exchanges:
Cryptocurrency Trading Exchanges are trading platforms similar in nature to stock exchanges, but specializing specifically in cryptocurrencies. It allows selling and buying crypto coins for fiat money or exchanging one cryptocurrency for another.
Instant Swap Exchanges are specialized services of fast exchange of cryptocurrencies, as well as fiat currencies and funds of different payment systems.
Peer to Peer Exchanges are services that do not perform exchange on their own, but only bring together buyers and sellers.
It is impossible to say unequivocally that any of these tools is better than others, because they are designed for different purposes. Let's look at the features, advantages and disadvantages of each of the above types of Exchanges.
Cryptocurrency Exchanges
By registering on the Cryptocurrency Trading Exchange, you get access to various trading tools. The main user's task is to make a profit by exchanging some digital currencies like BTC, ETC, ETH for others, or for fiat currencies.
In fact, Trading Exchange can be considered a P2P service, which will be discussed in the next section of this article. The exchange simply pairs buyers with sellers, and since there are many users, the exchange process is quite fast.
Buying cryptocurrency on Cryptocurrency Trading Exchange can be done in one of two formats:
Direct Card Purchase. The user pays for the cryptocurrency with a bank card. The purchased assets are credited to the exchange account and can be used for trading.
Fast exchange. First, the user deposits the account in fiat currency, and then through the quick exchange form exchanges them into cryptocurrency. In this case, the current market rate is automatically set.
Exchange of funds in Trading Exchange is made by creating orders. This mechanism allows you to make transactions at the best possible price. When creating a limit order, you specify not only the amount of the asset to be bought/sold, but also the desired price. The deal goes to the list of limit orders waiting to be executed and will be executed immediately as soon as a counter-order appears on the same conditions.
It should be noted that Cryptocurrency Trading Exchanges are much more complex and serious in their purpose than other cryptocurrency exchange tools. They have a high level of user control (including AML and KYC policies) to prevent fraud and use for criminal purposes. This means that without identity verification, including by providing documents, you will not be able to fully use the functionality of the exchange. Sometimes the verification procedure takes quite a long time – several days or more. But its main problem for users is something else.
Law enforcement is certainly a solid argument, but imagine if criminals or corrupt law enforcement took possession of your personal data and transaction information. Would you feel safe even if you had done nothing illegal? For those who think that this is unlikely, it is worth to read about the situation around crypto exchange Wex (formerly BTC-e), which received a lot of publicity in the media. We cannot definitely say that representatives of power structures of any of the states were involved in this case, but there is a fact that the owner of the crypto exchange fell under pressure and was forced to hand over to outsiders funds (and, possibly, users' data).
In fact, there are many more cases of cryptocurrency owners being criminally hunted, especially in "third world" countries. So the need for anonymity is not only for criminals, but also for ordinary users who do not feel protected by law enforcement in their countries. Unfortunately, Trading Exchanges does not guarantee 100% security here.
Another danger that lurks for Trading Exchanges users is blocking accounts with large funds on various pretexts. For example, Bitfinex exchange can block your account at any moment and demand documents confirming the legality of funds origin. At the same time, the exchange discriminates users by the place of residence, not recognizing the validity of documents on the origin of funds issued in certain countries. The list of "bad" countries is probably compiled at the discretion of the administration, and it cannot be seen in the public domain. The true policy of the exchange is only revealed the moment you say goodbye to your money.
This is a warning to all users who wish to use Trading Exchanges, like Bitfinex, for long-term storage of large amounts of cryptocurrency!
However, if Trading Exchanges were that bad, they would have lost all their users long ago. But on the contrary, their popularity is growing. One of the main reasons for this is the opportunity to exchange cryptocurrencies at the most favorable rate, provided that you do not convert your crypto coins to fiat and vice versa too often.
Advantages of Trading Exchanges:
Automatic mode and high exchange speed – transactions are instantaneous, which is a big plus given the high volatility of cryptocurrencies.
More favorable rate when exchanging cryptocurrencies.
Limit orders mechanism, which allows you to make a transaction, waiting for a given exchange rate.
Higher levels of reliability and security compared to exchangers.
Disadvantages of Trading Exchanges:
High commission for depositing and withdrawing fiat funds.
More complex mechanism for managing your funds compared to exchangers.
To gain full access to the functionality of the exchange, you will need to pass the verification (procedure may take several days).
Exchange administration can block your account at any time, and require documents on the origin of funds. If your documents are not convincing enough, you will lose access to your assets.
Risk of leakage of sensitive personal data.
Overall, Trading Exchanges is a good tool for advanced users looking to make money trading crypto. But even they should consider the risks described above. But for those who want to exchange crypto only from time to time, Trading Exchanges is likely to be too cumbersome a tool.
Instant Swap Exchanges
Instant Swap Exchange is a platform focused on exchanging various fiat and digital currencies. It does not allow you to regulate the price by creating orders. The exchange is carried out strictly at a predetermined rate, which usually already includes a commission to the service.
Many crypto experts believe that Instant Swap Exchange is outdated. The peak of Instant Swap Exchanges was in the period when the cryptocurrency market was less developed and it was possible to buy or exchange cryptocurrency exclusively through these services.Now there are a lot of platforms providing similar services.
From the historical beginning of Instant Swap Exchanges until today, there are about 4,700 services of this kind, of which 440 are active.
Nevertheless, there are still a number of popular Instant Swap Exchanges, such as Bitni.com, which are unlikely to cease to exist in the foreseeable future. The secret of their success is ease of use, complete anonymity and quite profitable exchange rates comparable to Trading Exchanges. So it is definitely too early to talk about the death of Instant Swap Exchanges in general.
We should add that any crypto exchange service, regardless of its type, is quite a risky venture for many reasons.
According to Cointelegraph.com, several dozen different crypto exchanges closed unexpectedly in 2020 alone:
"As least 75 crypto exchanges have closed down due to hacks, scams or simply disappeared for unknown reasons so far this year. 

According to the Crypto Wisser Exchange Graveyard five of the exchanges were labelled as scams, and four, including Altsbit, and Nerae, were flagged as being hacked.

In total 31 were shut down voluntarily while 34 were labeled as 'MIA' for disappearing with no explanation. The Dutch exchange NLexch, and Chilean Chilebit were the only two flagged as being shut down by their respective governments in 2020."
Nevertheless, looking at the causes of the problems throughout the crypto exchange industry, Forbes expert Clem Chambers states:
"Crypto Exchanges Are Dying, But They Won't Fade Away."
We believe this statement can be fully applied to Instant Swap Exchanges as well. Although they have to face the competition with other services, they still occupy their own niche, and there will always be demand for their services.
Advantages of Instant Swap Exchanges:
Extremely easy to use.
Basically, do not require registration.
No need to pay commission for deposit and withdrawal – you will be charged only for the exchange itself.
Quick tech support.
Many Instant Swap Exchanges offer a cumulative system of discounts.
Disadvantages of Instant Swap Exchanges:
Often the exchange takes quite a long time. In many exchangers, operations are performed manually, there is no automatic mode.
Less favorable exchange rate compared to Trading Exchanges.
A limited set of cryptocurrencies available for exchange.
Instant Swap Exchanges are suitable for those who want to buy/sell cryptocurrency quickly and are not going to do it too often.
Peer to Peer (P2P) Exchanges
Peer-to-Peer communication eliminates intermediaries from the cryptocurrency exchange process. With the help of such services, two counterparties can successfully agree with each other on the purchase or sale of cryptocurrency. The platform itself in this case acts as a guarantor, charging a small percentage for its services.
Advantages of P2P Exchanges
Absence of a "weak link" – a centralized authority, which can put users' accounts at risk if hacked.
Independence from government agencies. While regular exchanges and exchanges are under pressure from the outside, P2P Exchanges have no companies behind them to put pressure on.
Anonymity. The vast majority of peer-to-peer platforms don't ask for verification of identity, and some even work without registration.
Security. No one can intercept the funds because they are sent directly from one user to another, rather than going through third-party currency accounts.
Disadvantages of P2P Exchanges
Low liquidity. The number of trading pairs and users is incomparably less than on the usual centralized platforms.
Dependence of transfers on the status of banks and payment systems.
Long waiting time for the transfer.
Less intuitive interface compared to other services of this kind.
How to choose P2P Exchange
Choosing a service of this kind, you should pay attention to the following indicators:
Reputation. It is best to work with projects that have been operating for several years without criticism. So you can be sure that you will not encounter fraud. Also, the system of working at these sites is thoroughly debugged, there is no risk of programming errors.
Security – what security features have the developers provided to protect the user's finances.
Payment methods. The more a choice of supported payment systems for sale/purchase, the more opportunities for flexible management of your funds.
Commissions. What percent of the transaction amount the site takes in its favor.
Liquidity.
The last thing you can look at is user interface and convenience of management – if you are planning a long and active use of the exchange, then this indicator will also be important to you
In general, professional traders are not interested in P2P Exchanges; they are used mainly for one-time exchanges. But, in contrast to Instant Swap Exchanges, which make exchange at a fixed rate, here you can find the most profitable rate for you. Also an important advantage of P2P Exchanges is their anonymity.
Conclusion
We have considered all the major differences between Trading Exchanges, Instant Swap Exchanges and P2P Exchanges.
There is an opinion that Instant Swap Exchanges are a relic of the past, when you couldn't buy cryptocurrency any other way. Today, most Trading Exchanges already offer an alternative – buying from a card.
Whatever it is, the popularity of Instant Swap Exchanges is unlikely to decrease in the near future. They are actively used in different situations, which means that it's definitely too early to talk about the decline of this industry, as well as the decline of P2P Exchanges.
Any of the listed methods is good in its own way. You start from a specific situation, what is important to you at the moment – anonymity, speed, profit, or support of certain payment methods, and choose on the basis of these criteria.