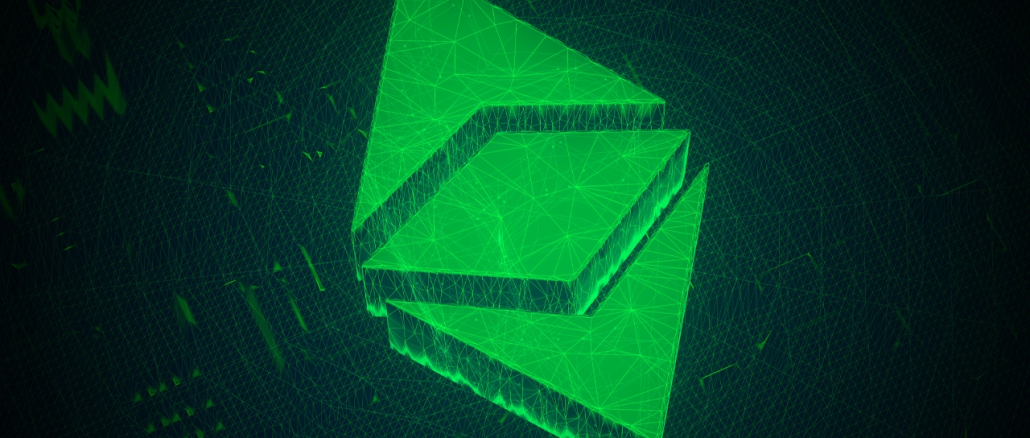 Not all farms actually had time to relocate their capacity to another cryptocurrency, Ethereum Classic for example.
Many readers are aware of the fact that Ethereum switched to the PoS algorithm, which was a crucial step towards independence from the Bitcoin's iron heel. The problem is that no matter how many technological chips the Ethereum developers introduce, no matter how many projects operate on the Ethereum blockchain, for most people, Ethereum has always remained a second cryptocurrency. 
With the switch to staking, there is every chance to expect Vitalik Buterin's "ship" to start its own journey. Whether or not it will be found out in the coming months, but today Ether has continued to fall.
At the time of writing, the cryptocurrency has barely reached the mark of $1356, but it is possible that it will fall much lower. Consequently, there has been a noticeable increase in supply and daily trading.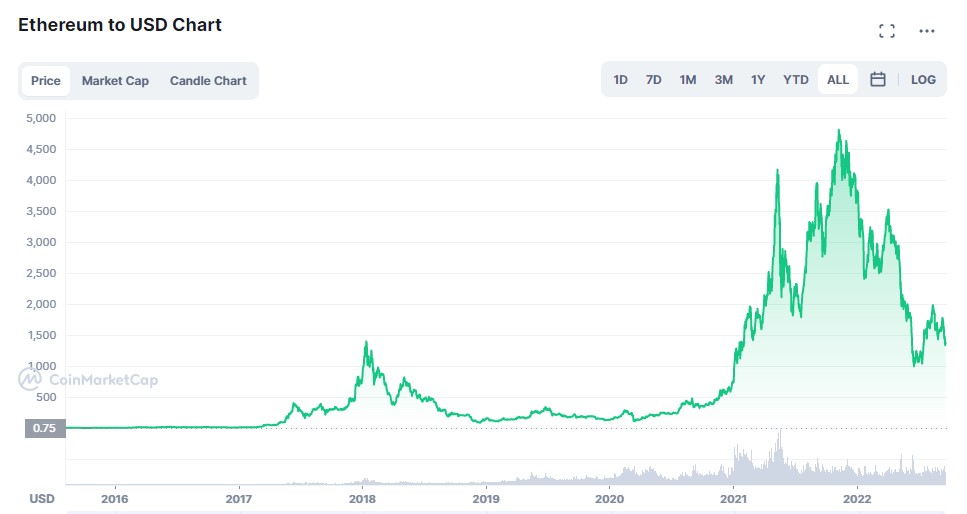 Cryptocurrency holders are getting rid of their savings, worried about a collapse on the back of bad news from developers. Unfortunately, by the evening of September 15, no one from the team had shared details with reporters. It is  probable that there is simply no information, because too little time has passed, so experts suggest not to draw far-reaching conclusions. 
It is no longer possible to mine Ether, millions of graphics cards were disable at one time, but did not come to the market. First of all, the community is waiting for the activation of the EthereumPoW fork (ETHW). As a reminder, this is a parasitic offshoot that aims to preserve the ability to mine Ether for those who don't want to switch to other altcoins. As you have already realized, there are many more questions than answers today, so we are just waiting to see what happens with ETHW and will judge its success later.
Ethereum Classic Hashrate increased by 5 times
But it would be wrong to say that experts' predictions turned out to be empty words. Note that the complexity of the Ethereum Classic (ETC) network has skyrocketed. On the evening of 15.09.2022, the hashrate passed 305 TH/s. There is a 5-fold increase in ETC mining difficulty.
If you don't understand what this means, let's make it short: not long ago, Ether's hashrate exceeded 900 TH/s and was 20 times higher than ETC. After the blocking of mining, the freed up capacity had to go somewhere. Some of the farmers moved to obscure altcoins, others are waiting for ETHW, but almost half moved their capacity to Ethereum Classic. 
As the hashrate has increased by 5 times, the profits of the miners have collapsed in the same proportion. The only thing worth considering is that just recently a group of farmers came into the network, increasing the hashrate exactly 2 times. It turns out that mining ETC today is a terribly unprofitable process, because you spend more on electricity than you earn. 
Some of our readers have already started smiling to themselves, waiting for miners to go bankrupt, but nothing like that is going to happen. It's all about the fact that hashrate and coin price are firmly linked. Today was too tough, and the number of investors is clearly not enough to turn the situation around. By the way, 15.09.2022 ETC dai ly trading was almost 2 times higher than usual. This suggests that there is interest from investors. 
We will not claim, because no one can predict the future development of events, but there is every reason to expect that Ethereum Classic will go up in price. Miners are very patient guys, that's why the rate can stay low for a while, but to get out of the loss, the price needs to go up at least 5 times. As you can see, today due to a sharp jump in hashrate, the profitability has dropped so much that at the current price performance it would take 10 000 days to get back the investment. It is clear that miners will not be happy with such an outcome, so expect surprises. They will not necessarily be good for farmers and investors, because the market very often gives unpleasant surprises.
By the way, Ethereum Classic is not the only one to see a rise in hashrate. For example, the Cortex cryptocurrency has doubled its difficulty, Beam has tripled its hashrate, and Ravencoin has doubled its hashrate. There are others, but the overall increase is tiny, so all the attention today is focused on ETC.