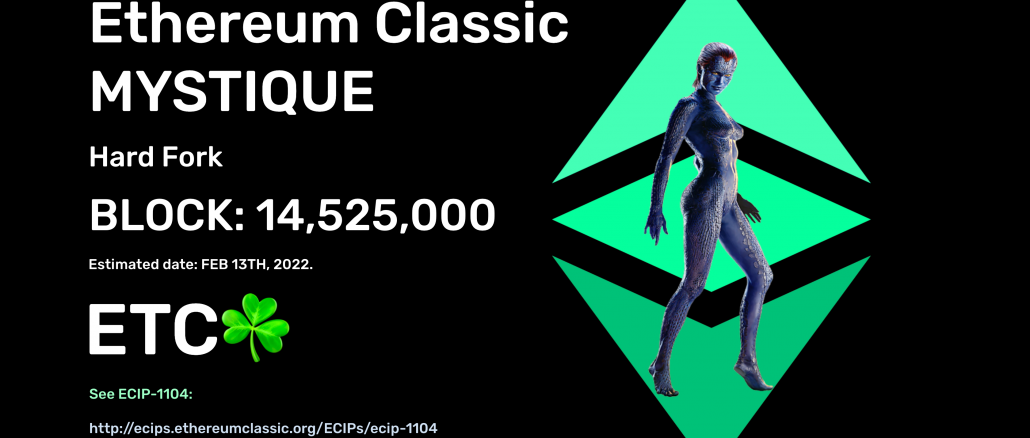 Everything is going according to plan and already on February 13, 2022, the Mystique hardfork in the Ethereum classic (ETC) network is scheduled to happen. It will happen on a 14.525 million block.
The ECIP update code, the accompanying documentation – everything has already been published by ETC developers.
Mystique will help improve the synchronization of Ethereum classic with the Ethereum network, which recently made the London update. 
There is a slight risk of network separation, so all users, miners, mining pools and node operators on the ETC network are strongly advised to download the wallets and client update. This way the risk of separation will be greatly reduced.
Ethereum classic position
News about the hardfork is affecting the value of ETC well, which makes investors happy. Over the past week, the price has risen by more than 30%. Today, Ethereum Classic is ranked 37th among all cryptocurrencies and its capitalization amounted to 4.5 billion as of February 9, 2022 (according to Coinmarketcap).